Ponďa results and experience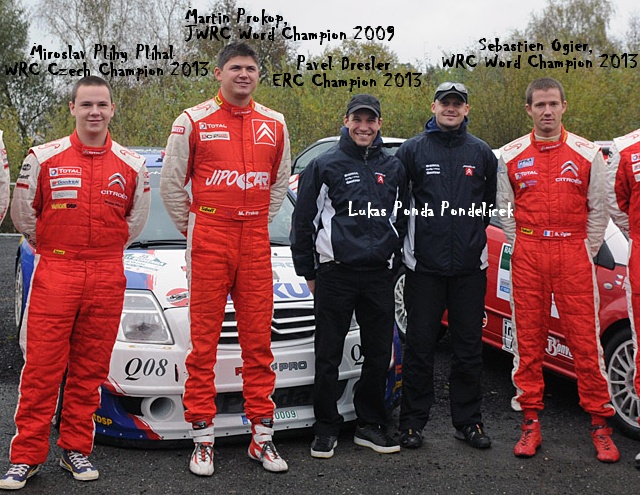 Daily routine :-)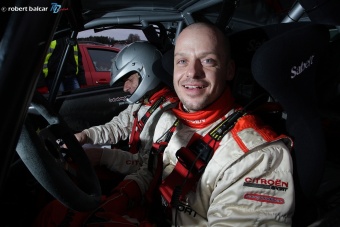 Lukáš Ponďa Pondělíček
results
2014 MMČR v rally – 3rd place class A6, Citroёn C2R2 MAX, codriver Eduard Perski
2014 Internationale Jänner Rallye – 1st place RC4, Citroёn C2R2 MAX, codriver Eduard Perski
2012 MČR sprintrally – 3rd place class 6, Citroёn C2R2 MAX, codriver Eduard Perski
2011 MMČR – 11th place class 5, Citroёn C2 S1600, codriver Jiří Stross
2011 MČR sprintrally – 6th place class 5, Citroёn C2 S1600, codriver Jiří Stross
2010 MMČR – 10th place class A6, Citroёn C2 S1600, codriver Pavel Dresler
2010 MČR sprintrally – 5th place class A6, Citroёn C2 S1600, codriver Jiří Stross
2009 MMČR – 3rd place class A6, 3rd place class A, Citroen C2R2 MAX and Citroen C2 S1600, codriver Pavel Dresler
2009 Citroёn Trophy – THE WINNER - 1st place, Citroёn C2R2 MAX, codriver Pavel Dresler
2008 MMČR – 4th place class A6, Citroen C2R2 Max and Škoda Felicia Kit Car, codrivers Pavel Dresler, Maříková Monika
2008 FIA Central European Zone – 3rd place class A, Citroёn C2R2 MAX, codriver Pavel Dresler
2007 MMČR – 5th place class A6, Škoda Felicia Kit Car, codrivers Maříková Monika, Luděk Kocman
2007 MČR sprintrally – 4th place class A6, Škoda Felicia Kit Car, codrivers Monika Maříková, Luděk Kocman
2006 MČR sprintrally – 11th place class A6, Škoda Felicia Kit Car, codriver Luděk Kocman
2005 ČMPR IC West Historic Podbrdská rally – 15th place class SA1, Škoda Felicia, codriver Luděk Kocman
2005 Volný pohár Agrotec rally Hustopeče – 1st place class SA1, Škoda Felicia, codriver Luděk Kocman
2004 Volný pohár Agrotec rally show Modřice – 1st place class SA1, Škoda Felicia, codriver Luděk Kocman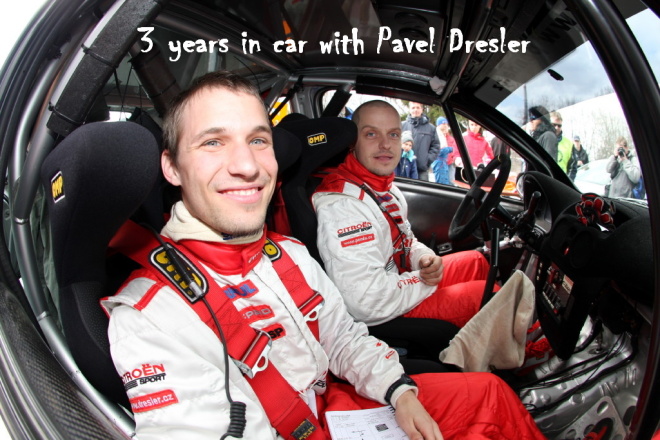 For 3 years Pavel Dresler was my co-driver. Currently he is Škoda motorsport factory co-driver and Jan Kopecky co-driver – ERC Champion!!!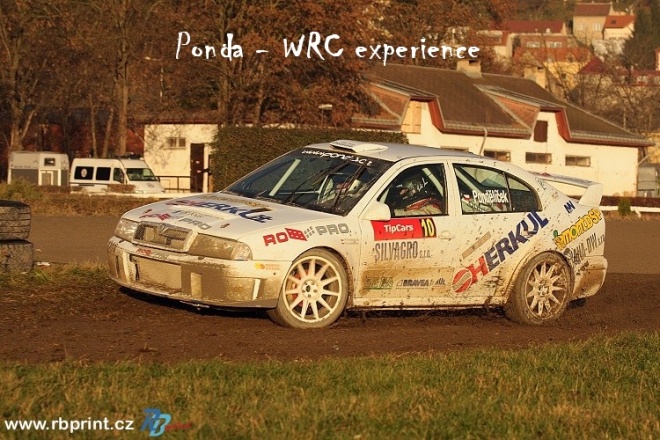 First start with WRC - 5.12.2009 – Prague rallysprint.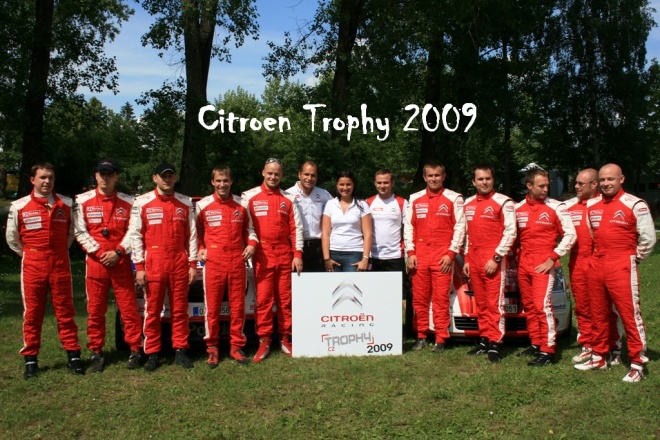 In 2009 I won first year of Citroёn Trophy.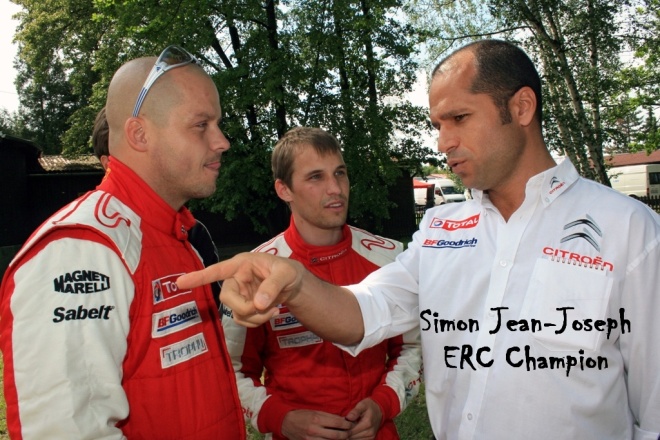 I´m learning from the best.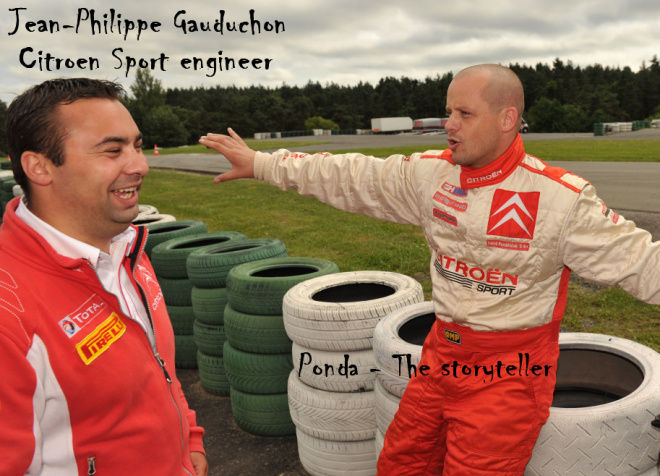 I communicate with the best engineers of Citroёn Sport.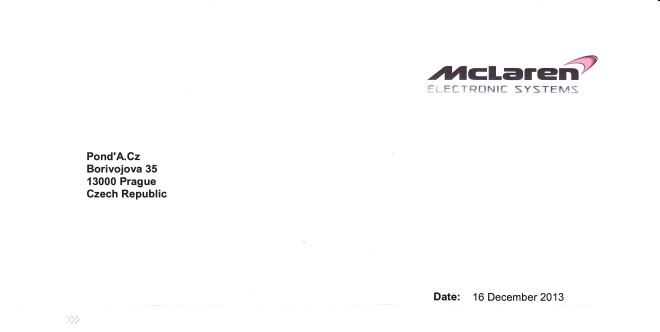 We cooperate with the best!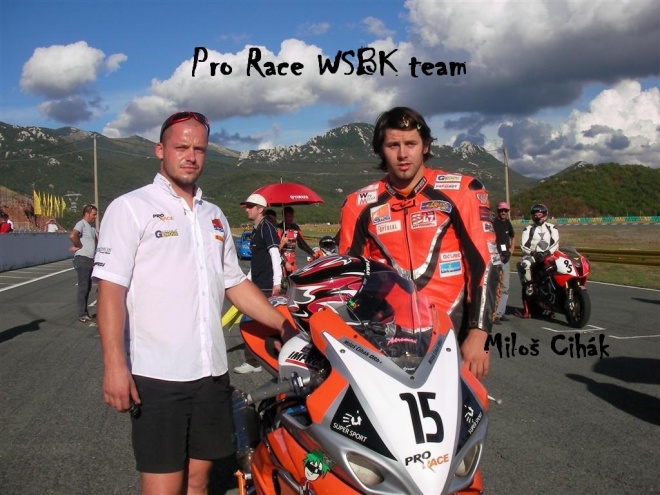 In years 2002-2005 I was chief mechanic of WSBK team Pro Race.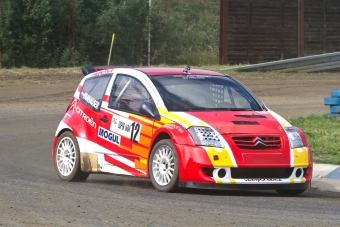 Team driver
Werner Panhauser
2014 Austrian rallycross championship – 2nd place class S1600, Citroёn C2 S1600
2014 MMČR rallycross – 2nd place class S1600, Citroёn C2 S1600
2013 FIA Central Europien rallycross – 2nd place class S1600, Citroёn C2 S1600
Team driver
Miroslav Plíhy Plíhal
2009 Pohár ČR – 1st place class SA2, 2nd place class SA, Citroёn C2R2 MAX, codriver Jiří Stross
2008 Pohár ČR – 2nd place class SA2, Škoda Felicia Kit Car, codriver Pavel Dresler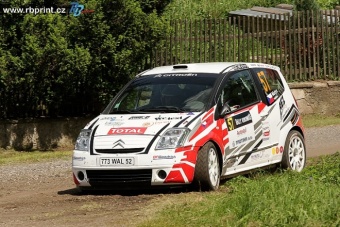 Team driver
Antonín Matys
2012 MMČR – 8th place class 5, Citroёn DS3 R3T, codriver Aleš Vaněček
2010 MMČR – 1st place class A6, 3rd place class A, Citroёn C2R2 MAX, codriver Aleš Vaněček
2009 MMČR – 9th place class A6, Citroёn C2R2 MAX, codriver Aleš Vaněček
2009 MČR sprintrally – 12th place class A6, Citroёn C2R2 MAX, codriver Aleš Vaněček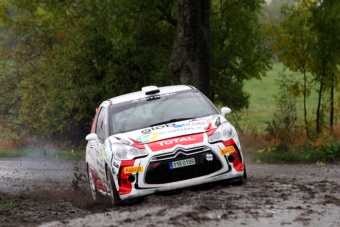 2008 MČR sprintrally – 5th place class A5, Škoda Fabia, codriver Aleš Vaněček
2007 MMČR Rally Český Krumlov – 9th place class A6, Škoda Felicia Kit Car, codriver Aleš Vaněček
2006 MMČR – 7th place class A6, Škoda Felicia Kit Car and Peugeot 206 Kit Car, codriver Aleš Vaněček
2005 MMČR – 8th place class A6, Škoda Felicia Kit Car, codriver Aleš Vaněček
2005 MČR sprintrally – 10th place class A6, Škoda Felicia Kit Car, codriver Aleš Vaněček
2004 Agrotec Rally Show Modřice – 3rd place class A6, Škoda Felicia Kit Car, codriver Aleš Vaněček